Why are color steel restraint? what benefits and meaning of colors?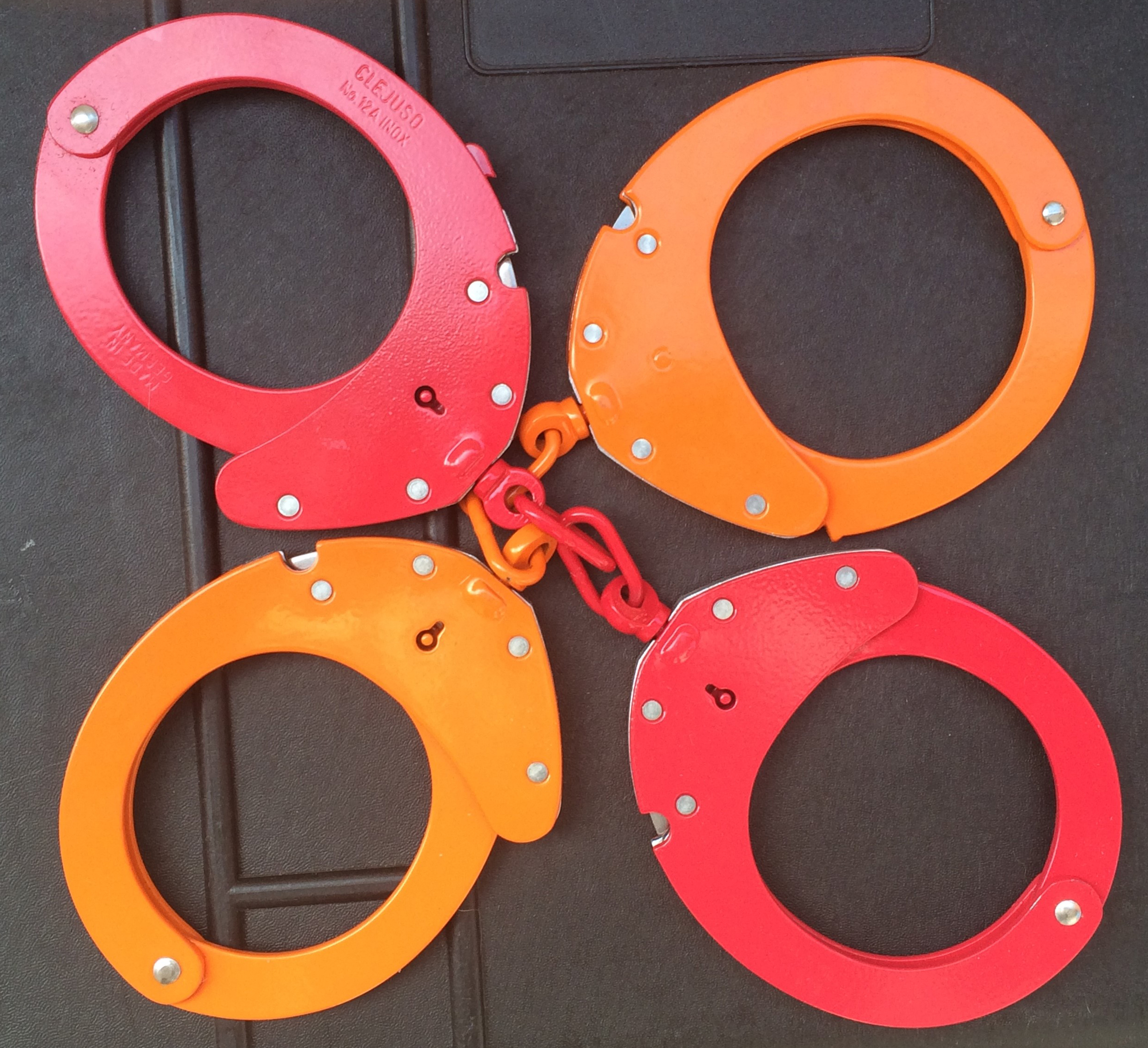 The classic designs of  CLEMEN & JUNG now available in different colors. The background is the safety and security of law enforcement and correction / prison officers etc. Due to color code each responsible law enforcement and/or correction / prison officers may determine dangerousness degree and track property of a prisoner and it is easy visible for any one. What color meaning can be determined individually by the agencies or departments and of course, as a rule, only those members of the agencies or departments known.
For CLEMEN & JUNG is the Color Code Cuffs  an important step, because of course we believe in the human rights and the Color Code Cuffs make more transparents there is the danger of being prisoners and why one is more Fused than the other by the color code  more easily identify and track property.
Available colors
Classic 

nickel plated

Classic Black (Teflon® coated)
Blue (coated)
Red (coated)
Yellow (coated)
Orange (coated)
Pink (coated)
Green (coated)
More colors on request
CLEMEN & JUNG offers these colors for all  restraint systems. Please contact CLEMEN & JUNG customer service representatives for more detail information's, delivery, and prices.