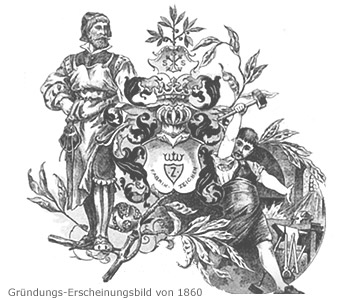 The company CLEMEN & JUNG was founded and registered with the Chamber of Commerce in 1860. Up until the destruction of the factory in 1944 during World War II: CLEMEN & JUNG produced and manufactured restraint systems, sabers, rapiers, daggers and swords.
After the Second World War ended, CLEMEN & JUNG rebuilt their factory, specializing in the manufacture of high quality restraint systems. Through continuing technology, innovation, and decades of experience; CLEMEN & JUNG have set new standards of quality in an ever changing market. Today CLEMEN & JUNG deliver their products to law enforcement, military, justice institutions, and correctional facilities worldwide.
On the left you see the original logo of CLEMEN & JUNG of the early years 1860. In 2014 the management of CLEMEN & JUNG decided to change it to a new logo. The reason's to make a big step like that and to change the existing one, was the generation change in the company as well the new technologies and products of CLEMEN & JUNG today.
Our Brand name CLEJUSO coming out of our name and town Clemen & Jung in Solingen.